Mount Forest
Ag Auction Co-operative
LIVE HOSTED WEEKLY HAY & STRAW AUCTIONS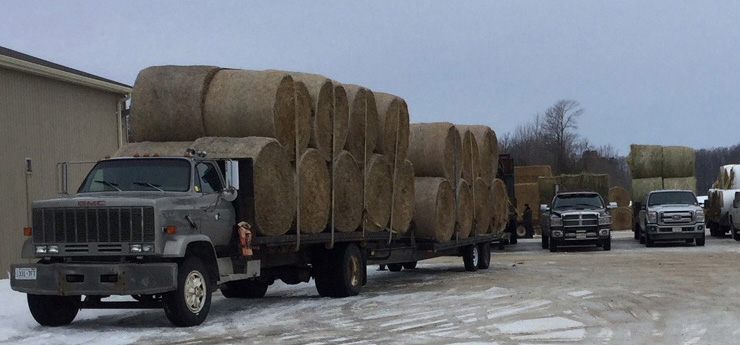 ACCEPTING CONSIGNMENTS
Tuesday Afternoons Prior to Sale and
Wednesdays up to sale time - no appointment required.
TERMS
Cash Sale Day, Cheques with ID
Owners, Auctioneers, Organizers not responsible for
accidents, injury, deletions or loss of property sale day.
All verbal announcements take precedence
over written material.
LOADER AVAILABLE
General Manger: Orvie 519-338-5267
Sales Yard: 519-509-2828
Questions about this sale?
PHONE: 519-509-2828
to speak to the auctioneer directly.
SUBSCRIBE TO OUR AUCTION NEWS

Click Here to Visit us On-Line!
299960067 :
Wednesday August 17 2022
DATE BIDDING CLOSES
Baden, Ontario

Click above for Road Map Detail!
Get directions and travel time from the Google map.
Click here for Weather!
ONLINE AUCTION

BIDDING CLOSES
Wednesday August 17 at 6PM
Highlights include
: Ford 8N red belly tractor;
shop equipment and tools; lawn and garden;
Canadian Tire toy truck collection; antiques; glassware;
quilts; quality furniture and miscellaneous items.
PICK UP FOR THIS AUCTION
Baden, Ontario
Saturday August 20 from 9AM - 4PM
To view catalogue when it becomes available visit
jantziauctions.hibid.com
---
2 SALES SHOWN ABOVE
THAT MATCH YOUR CURRENT SEARCH