VICTORIA WEEKEND AUCTION EXTRAVAGANZA
SELLING LAKEFRONT HOME, ROYAL MEMORABILIA,
OTHER COLLECTIBLES, LAWN & GARDEN & MISCELLANEOUS
FOR JIM LEISING
HOME: Beautiful lakeside 3 BR house w/two 3 pc. baths, nat. gas furnace (2010), vinyl siding, updated windows, sandpoint well (plenty of water); tile bed; 100 amp. service. All major appliances included as well as many furnishings. For viewing & terms contact Robert Fulsom at 905-779-3031 or 905-979-2782.

ROYALTY ITEMS: many portraits & prints (some rare) include. - Sireen Soap Queen Victoria poster (framed); Queen Victoria w/Edward VII, George V & Duke of Windsor (in orig. frame); Edward Vii & Alexandra framed photo; George V horse brass; George VI Coronation & family photos; George VI Coronation souvenir jackknife; 1938 RBC Calendar birthday picture of Princess Elizabeth; Elizabeth & Prince Philip wedding pictures; Karsh & Wilding Queen Elizabeth Coronation photos & portraits; many Royalty plates, cups, glasses & china figurines incl. Queen Victoria Diamond Jubilee cup designed for T. Eaton Co; George V coronation & diamond Jubilee cups; 1937 Edward VIII coronation cup; Royal Doulton Eliz. II, Prince Philip & Queen Mother figurines; num. Princess Diana & Prince Charles commerative pcs; Royalty books - 1921 Queen Mary, 1936 George V; 1937 King George VI Coronation; 1937 Scottish Field Coronation & many more items to numerous to list.

OTHER COLLECTIBLES: Mechanical banks; complete Red Rose tea nursery rhyme & animal collection; num. old & replica tins (some rare). Prince Albert & num. other tobacco tins; Elvis tins; biscuit tins; num. s&p shakers; small ash tray collection; 1914 Cream of Wheat poster; Mrs. Butterworth cookie jar; Utica Club beer advertising; Schultz, Booley & Officer Suds mugs; ceramic & metal bed warmers; num. crocks & bean pots; game boards; cross cut saw; corn planter; Neilson classroom world map circa 1930; 1921 Victorian silverplate tea service; wooden boxes - cheese & dynamite; lge Orange Lodge print in orig. frame; Colliers Ed. Complete works of Chas. Dickens; old dress maker's form; stag's head; milk can; canes & yardsticks.

HOUSEHOLD: full set of Laugistino cookware (new); Dyson vacuum; binoculars; telescope; birdwatching books etc.

MISC: some tools; 2 Purple Martin houses; ice fishing shed; Weber charcoal BBQ; ladders; lawn furn; 2 person tent; lge lawn awning; barn scale; ice tongs; scythes & more to be seen at sale time. VIEWING FROM 8:30 AM to sale time.
TERMS
Cash, cheque, Interac, Visa, MC.
Not resp. for accid. or parking.
Announce. day of sale take prec. over printed matter.
NO BUYER'S PREMIUM.

LUNCH & WASHROOM ON SITE.

For sale pics visit fulsomauctions.com or
www.theauctionadvertiser.com/RFulsom

FULSOM AUCTIONS - 905-779-3031 or 905-979-2782
Questions about this sale?
SUBSCRIBE TO OUR AUCTION NEWS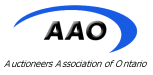 Click Here to Visit us On-Line!
162115955 :
Friday April 27 2018
Sale Starts At 10:00 AM
20 Abbey Road
Caledonia, Ontario

Just off Hwy. 54, 3 km east of Caledonia, On. Watch for signs.
Click above for Road Map Detail!
Get directions and travel time from the Google map.

Click here for Weather!
UNRESERVED CLEARING AUCTION
VINTAGE VEHICLES, PARTS, BUGGIES, SIGNAGE,
GAS PUMPS, TOOLS, TRACTORS, SOME FURNITURE & MISCELLANEOUS
FROM THE FRED THOMPSON COLLECTION
VEHICLES & TRAILER: 1919 Gray Dort touring; 21 Dodge touring; 20's Dodge 1 ton cab & chassis; 32 Plymouth sedan; 20's Dodge sedan; 85 Chrysler LeBarron convert. (nice); 86 Dodge ½ ton; 03 Chevy S10, 4x4; 18' tandem car trailer.

VEHICLE PARTS: collect. of model T parts; assort. wooden wheels & tires; rads & shrouds; motors; generators, starters; steering columns etc.

BUGGIES & WAGONS: Springwheel buggy (complete); 2 seater buggy (rough); pr. wooden wheel wagons w/boxes; bob sleighs; buggy shaves; buggy & wagon wheels; cutter.

SIGNS: 2 sided lighted sign (Westinghouse) Merril Hardware, Caledonia; num. wooden signs (Golden Horseshoe related); some oil signage incl. double sided Gulf (M. Maxwell).

GAS PUMPS ETC: pr. Shell pumps; Shell & Ford service globes; oil bottles & tins.

TOOLS: barn jacks; cross cut & buck saws; anvil; bag cart; brass torches; ammunition boxes; carpenter's tool chest & assort. hand tools.

TRACTORS ETC: DB 990 w/loader; DB 3 furrow plow; AC CA w/ 6' belly mower; AC WD; Little Jumbo gas engine; Ford power plant on dolly; McCormick grain drill (wooden wheels); 2 furrow walking plow; slush scraper.

FURNITURE: pr. fancy china cabinets; oak desk & chair; school desks; porcelain top table; assort. chairs; spool bed.

LAWN & GARDEN, COLLECTABLE & MISCELLANEOUS: JD 175, 22 hp lawn tractor w/54" deck; lawn sweeper; railway & barn lanterns; collect. of license plates; old crocks & jugs; Black Cat wood cabinet; printers stamps & racks; counter & platform scales; large # of Caledonia Milling paper bags; Fair posters; old Township ledgers & books; National cash register; milk cans; pr. church pews; wooden water pump; Moto Skeeter mini bike; yardsticks & much more to be seen at sale time.
TERMS
Cash, known cheque, Interac, MC, Visa.
Announce. day of sale take prec. over printed matter.
Not resp. for accid. or parking.

VIEWING MORNING OF SALE ONLY.
NO BUYER'S PREMIUM.
Lunch & washroom on site.

For pictures see
fulsomauctions.com or fulsom.theauctionadvertiser.com

FULSOM AUCTIONS - 905-779-3031 OR 905-979-2782
Questions about this sale?
SUBSCRIBE TO OUR AUCTION NEWS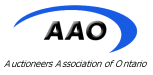 Click Here to Visit us On-Line!
158533496 :
---
2 SALES SHOWN ABOVE
THAT MATCH YOUR CURRENT SEARCH