A MURRAY MCLEAN AUCTION
for Ken & Jean Isaac
Household:
large dining table, 6 chairs, large china cabinet; display cabinet; fabric sofa & loveseat; walnut end table; wooden shelf unit; 2 wardrobes; dining table w leaf & 4 chairs; Sauder entertainment unit; Sauder hutch; GE washer & dryer; Woods chest freezer; Samsung elec dryer; 30" Maytag gas stove; upright piano & bench; small electric organ; small maple table; work table w 2 drawers; rocking chair & ottoman; vintage rocking chair; buffet & hutch; vintage trunks; folding wooden chairs; chrome tables, chairs; 2-8' folding tables; record player/stereo; large amount quilting/sewing supplies; quilts; vintage quilting frames; bedding; plus much more - general household items

Glass/China:
very large collection of chickens, hens on nest etc; old time farming decorative plates; oil lamps; plus more.

Selling @ 12 noon
1952 AC CA tractor, show room ready;
1998 Dodge Ram 1500 red pickup (75470 kms), never winter driven;
1975 Dodge Coronet (59661 miles);
Note:Mr. Isaac has many plaques from showing these vehicles in car shows & took great pride in them.
Club Car Precedent golf cart;
1999 Kubota B21 TRBH- 1209 hrs, excellent;

Auto collectibles:
Chrysler 225 slant six & transmission;
1952 Dodge inline six;
vintage auto parts;
large selection vintage license plates & hub caps;
Supertest Bennett gas pump- original, 52" ;
Enarco oil bottle;
Supertest hand painted sign (masonite);
Diamond T door emblem;

Other Collectables:
hand pumps;
steel & wood wagon wheels;
Goodison theshing paper & threshing gang records;
memorandum booklets;
Cast Iron seats; lanterns;
McCormick Deering walking plow;
tins; large collection of chicken glassware;
Corbett school windows;
rough sawn lumber;
Pollock truck rental wall clock;
corn sheller;
cross cut saws;

Shop equipment:
hand & power tools;
Miller wire welder;
drill press; table saw;
air compressor;
rolling cabinet; 2 vices; ladders;
small lathe & stand;
Delta 12" planer - as new;
small barn jack;
heavy electric cords;
pick up truck racks;
aluminum rims;
battery charger;

Equipment:
16' TA car trailer;
shop built trailers;
Forney PTO generator on wheels;
6' Geo. White manual snowblower;
5hp rear tine MTD rototiller;
Troy Built small rototiller;
3pth woodsplitter;

Miscellaneous:
new rainbarrel;
shop 5 drawer filing cabinet;
chicken cages;
electronic bat/mice control;
old combine window;

Neighbour additions:
3 small grain boxes;
Hardie 45' sprayer;
40' Little Giant elevator;
bean winrower;
Order of Sale: Household, shop, collectibles,
Selling @ 12 noon- car, truck, tractor, golf cart, back hoe.

For info on car, truck, backhoe & golf cart,
call Ken @ 519 294-6158

Terms
Cash, debit, MC, Visa
(3% fee with credit card)

Corbett ladies lunch booth

Murray McLean Auctions
519 232-4213
murraymcleanauctions.com
Questions about this sale?
SUBSCRIBE TO OUR AUCTION NEWS
Click Here to Visit us On-Line!
164217677 :
Saturday May 12 2018
Sale Starts At 10:00 AM
123 Turnbull Road
Canfield, Ontario

Watch for signs from Hwy. 56 at Indiana Rd. E. or Con. 1 then 3 km to Turnbull.
Click above for Road Map Detail!
Get directions and travel time from the Google map.

Click here for Weather!
A ROBERT FULSOM
CLEARING AUCTION
VINTAGE TRACTORS, EQUIPMENT, ANTIQUES, COLLECTIBLES & MISCELLANEOUS

FOR LAVERNE DILSE
TRACTORS: 1954 MH 50 gas w/3 ph; MF 65 gas w/loader; Cockshutt 35 Deluxe gas (yellow & red). Certainly good collector tractors.

EQUIPMENT: NH 355 mix mill; 6' Lucknow 3 ph snowblower; 3 ph 5' rotary mower; 6" x 30' transport grain auger; drag harrows; binder parts & steel wheels.

ANT., COLLECT. & HOUSEHOLD: refinished pine chest; washstand; round oak pedestal table w/leaves; rect. oak dining table; press back chairs & others; mirror back buffet; 2 china cabinets; barrister's 3 sec. bookcase; pair of drop front secretary's; Iverson upright piano & bench; corner what-not; mantle & gingerbread clocks; num. small tables; steamer trunk; waterfall (chest of drawers, bed & dresser); glass & china incl. Carnival & Depression; auto. washer, elec. dryer & chest freezer; lamps & mirrors; 1960's toys; Tiffany lamp shade; num. nicnacs; crocks & jugs.

MISC: hand tools; fuel tank & elec. pump; platform scales; scrap iron & much more to be seen day of sale.

NOTE: Truly an old fashioned farm auction. Some items date back over 3 generations.
TERMS
Cash, known cheque, Interac , MC, Visa.
Not resp. for accid. or parking.
Announce. day of sale take precedence over printed matter.

LUNCH & WASHROOM ON SITE

FULSOM AUCTIONS
905-779-3031 or 905-979-2782
fulsomauctions.com or fulsom.theauctionadvertiser.com
Questions about this sale?
SUBSCRIBE TO OUR AUCTION NEWS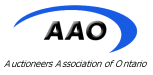 Click Here to Visit us On-Line!
162922933 :
---
2 SALES SHOWN ABOVE
THAT MATCH YOUR CURRENT SEARCH