A DAVE MCCORMICK AUCTION
For Robert Duncan

PARTIAL LISTING
WELDING AND REPAIR SHOP ITEMS: Bench model drill press, Metal bolt bins and bolts, Grinding unit, 8 ft. pipe clamps, Steel saw horses, Assort. of steel piping and flat stock, Benches, Jack stands, Steel racking, Battery charger, Welding helmets, Stacking tool box, Steel welding tables, Jack All Jacks, 4 sets of chain falls, Lg. assort. of top quality wrenches, Assort. of hand power tools, Tire changer, Chain saws, Hand grinders, Propane torch, Squirrel cage fan, Bench grinders, Bar clamps, Trailer jacks, Welding rods, ¾" drive socket set, Auto frame hyd. jack, Auto ramps, Ratchet straps, Assort. of chains, Hyd. bottle jacks, Small air compressor, Manchester 200 psi air compressor w/ new 5 hp. motor, Garage floor jack, Lg. selection of V belts, Trailer hitches, Set of tandem axle trailer fenders, 3"X 1/2" X 18' angle iron, Jerry cans, Oil drum w/ pump, Steel racking, Steel saw horses, Parts washer, Roller stands, Chop saw stand (King Canada), Trailer load of tools and miscellaneous items too numerous to mention..

TRAILERS: 18' X 7' tandem axle HD float trailer w/ new tires and landscape tailgate, Unfinished yard trailer, 2 wheel garden trailer, Small trailer hand "Joe Dog", 6' X 12' tandem axle trailer w/ new tires and new brakes, 4' X 8' trailer deck, 6' X 10' single axle trailer, 20' tandem axle trailer, Expandable metal trailer end gate, 5 - ½ ton pickup box trailers w/ toppers, 6' X 8' flatbed for truck

WOOD SPLITTER: Gas powered hyd. wood splitter w/ 9 hp. Briggs and Stratton engine.

COLLECTIBLE LAWNMOWERS AND PARTS: International Cub (# 182, 282, 382, 482), Husqvarna LTL 1342, MTD 8 HP. Riding mower, Sabre Model 800, 5 hp. Riding mower, Lawn Boy riding mower, John Deere LX 178 riding mower w/ hydrostat transmission, Toro 500 Wheel Horse riding mower, Craftsman 8 HP riding mower, Sears 10 HP. riding mower, Yardman 7 HP, riding mower, Lg. selection of gas powered push mowers and reel mowers, John Deere SR7 power reel mower, " "Brinly" garden discs, "Easyrake" belt driven, Garden tractor cultivator, Selection of John Deere and Cub Cadet parts, Lg. assort. of lawnmower wheels and rims and lawnmower parts, Chain saws, Snow blowers, John Deere edger,

LAWN AND GARDEN: Coleman-Power Mate 5000 gas powered generator, Stihl 045, 24" bar hedge trimmer, Stihl & Hitachi weed whippers, Stihl 026 chain saw, Crosscut saws, Shovels, rakes and forks, Heavy duty bag cart, Square cement forms for patio stones, Wooden out house, 2 wheel garden trailer, Antique shovels and forks, Aluminum extension ladder, Wooden lawn furniture, 5 piece patio set w/ cushions and umbrella, 2 clothesline poles, Selection of tarps, Cement mixer, Lawn decorations

HOUSEHOLD ITEMS: Wooden Chatham cupboard, Antique "Wurlitzer" hand crank record player, Records, Beauty parlor dresser, Raymond treadle sewing machine , "Underwood" antique typewriter, Wood burning parlor stove, Filing cabinets, Oak kitchen table w/ 4 chairs, Roll top desk w/ pigeon holes, China cabinet, TV tables, Mantel clock, Coal oil lamps, Oak framed hall mirror w/ hangers, Pine coffee table, Decorated stoneware jugs (Elliot Brothers, London, On. W.B. welding, Brantford, On.) Pine blanket box, End tables, Brass fire extinguisher, "Birks" sterling cutlery set, Community plate cutlery set, Selection of fine china dish sets, Royal Doultons, Wooden tea cart, Antique metal mantel clock, Maple table w/ 6 chairs, Hutch, Gourlay piano w/ bench, Assort. of costume jewellery, assort. Christmas decorations, Dehumidifier, Plant stand, Singer sewing machines, Glass show case, bedroom set, Pine coffee table, and many more items too numerous to mention.

MISCELLANEOUS ITEMS: "Sears-Craftsman 12" wood planer, Workmate bench, School slate balckboard, Childs wagon, Cruiser Vincent bicycle, Cement chimney blocks and clay flu, Round wood stove unassembled, Lg. woodstove, 2 medium size dog cages, 2 pieces ash live edge Lumber, Lg. quantity of dry split firewood, Assort. of wheel barrows, Cement mixer
TERMS AND CONDITIONS
Terms are cash or personalised cheques with proper ID on sale day.
Owners and auctioneer are not responsible for
accidents, injury or loss of items on sale day.
Verbal announcements take precedence over all written material.
Sale subject to additions or deletions.
Please check the web for a listing,
color photos and detailed directions to sale site.

For information on items being offered, call Don @ 519-673-8192

NO BUYERS PREMIUM
FOOD BOOTH

Sale conducted by McCormick's Auction Service
Dave McCormick, Auctioneer, Ph. 519-359-0202
Guest Auctioneer, Bruce Coulter www.mccormicksauctions.com
Questions about this sale?
SUBSCRIBE TO OUR AUCTION NEWS
Click Here to Visit us On-Line!
164228961 :
Saturday May 12 2018
Sale Starts At 10:00 AM
180154 Grey Road 9
Dundalk, Ontario RR1

West of Dundalk 1/2 mile on Grey Road 9
Watch for Auction Signs
Click above for Road Map Detail!
Get directions and travel time from the Google map.

Click here for Weather!
A GLENN SINCLAIR AUCTION
of Riding Lawnmowers, Walk-behind Snowblower, Motor Home,
tools, Household Furniture And Collectibles
for
DOUG FICK & GLADYS PALMER
RIDING LAWNMOWERS AND SNOWBLOWER
MTD zero turn mower, 50" cut, 22hp; Kimpex tow-behind mower, 48" cut, 13hp; MTD mower, 12hp with no deck; Craftsman walk-behind snowblower, 10hp, 29", electric start with snowblower.

TRAILER, MOTOR HOME AND TRACTOR
1978 Coachmen 35 ft. fifth wheel trailer with stove, oven, fridge, washroom, sleeps 6 and air roof conditioner; 1972 Winnebago Brave 318 motor home with stove, fridge, washroom, sleeps 6, needs roof repaired; 1954 Allis Chalmers, not running.

SHOP EQUIPMENT, TOOLS, AUTO PARTS AND MISCELLANEOUS
Craftsman 48" table saw with 10" blade, 2.5hp; Mastercraft 10" cut off mitre saw with new blades; band saw, 8"; Industrial belt and disc sander, floor model; large air compressor; Industrial drill press; parts washer; bolt bins; steel work bench with vice, 7.5 ft.x2.5 ft.x1/4" thick; woodworking bench with vice; air power tools; 2 floor jacks and small jacks; large metal locking tool cabinet; various tool cabinets and toolboxes; 3/4" rebar, 5 pcs.; 5 boxes of sealant tape; 50 lb. box 1/4"x3/8" rivets; 50 lb. box 11/16"x3/4" washers; 50 lb. box 1/4"x1 1/2" fender washers; 2 - 1974 Ford 1/2 ton doors; 2 - 1974 Ford 1/2 ton front fenders; 2 - 1974 Ford 1/2 ton slide rear windows; 1974 Ford 1/2 ton grill; 1974 Ford 1/2 ton dash; auto parts and rv parts; car ramps; jack stands; old wood clamp; Lumber; assortment of electrical supplies, plugs and switches; heat duct pipes and fittings; plumbing supplies; pool parts; aluminum and wood doors; garden tools; plus other numerous tools and articles.

HOUSEHOLD FURNITURE AND COLLECTIBLES
3 pc. desk; 3/4 iron bed with spring mattress; wicker dresser with separate mirror; large computer cabinet and desk; AM/FM turn table stereo and speakers; 5 ft. dresser with mirror and drawer; 4-shelf cabinets; drop leaf table; lawn chairs and furniture; antique Prego pram baby carriage, 40 years old; metal jerry can; filing cabinets; plus other numerous household articles.
TERMS
Cash or Cheque with Proper I.D. and Payment Day of Sale.
Owners, Auctioneers and Staff not responsible
for accidents or property loss.
All verbal announcements take precedence over written advertisements.

Lunch Booth and Washroom

AUCTIONEER
GLENN D. SINCLAIR
519-372-8614 or 519-924-0037
Find us at www.theauctionadvertiser.com
Questions about this sale?
Phone the auctioneer directly.
SUBSCRIBE TO OUR AUCTION NEWS

Click Here to Visit us On-Line!
164308055 :
Saturday May 12 2018
Sale Starts At 10:00 AM
1615 Mark Settlement Drive
Parkhill, Ontario N0M 2K0

(5.7 km N of Parkhill on #81, then 2 km W.)
Click above for Road Map Detail!
Get directions and travel time from the Google map.

Click here for Weather!
A MURRAY MCLEAN AUCTION
for Ken & Jean Isaac
Household:
large dining table, 6 chairs, large china cabinet; display cabinet; fabric sofa & loveseat; walnut end table; wooden shelf unit; 2 wardrobes; dining table w leaf & 4 chairs; Sauder entertainment unit; Sauder hutch; GE washer & dryer; Woods chest freezer; Samsung elec dryer; 30" Maytag gas stove; upright piano & bench; small electric organ; small maple table; work table w 2 drawers; rocking chair & ottoman; vintage rocking chair; buffet & hutch; vintage trunks; folding wooden chairs; chrome tables, chairs; 2-8' folding tables; record player/stereo; large amount quilting/sewing supplies; quilts; vintage quilting frames; bedding; plus much more - general household items

Glass/China:
very large collection of chickens, hens on nest etc; old time farming decorative plates; oil lamps; plus more.

Selling @ 12 noon
1952 AC CA tractor, show room ready;
1998 Dodge Ram 1500 red pickup (75470 kms), never winter driven;
1975 Dodge Coronet (59661 miles);
Note:Mr. Isaac has many plaques from showing these vehicles in car shows & took great pride in them.
Club Car Precedent golf cart;
1999 Kubota B21 TRBH- 1209 hrs, excellent;

Auto collectibles:
Chrysler 225 slant six & transmission;
1952 Dodge inline six;
vintage auto parts;
large selection vintage license plates & hub caps;
Supertest Bennett gas pump- original, 52" ;
Enarco oil bottle;
Supertest hand painted sign (masonite);
Diamond T door emblem;

Other Collectables:
hand pumps;
steel & wood wagon wheels;
Goodison theshing paper & threshing gang records;
memorandum booklets;
Cast Iron seats; lanterns;
McCormick Deering walking plow;
tins; large collection of chicken glassware;
Corbett school windows;
rough sawn Lumber;
Pollock truck rental wall clock;
corn sheller;
cross cut saws;

Shop equipment:
hand & power tools;
Miller wire welder;
drill press; table saw;
air compressor;
rolling cabinet; 2 vices; ladders;
small lathe & stand;
Delta 12" planer - as new;
small barn jack;
heavy electric cords;
pick up truck racks;
aluminum rims;
battery charger;

Equipment:
16' TA car trailer;
shop built trailers;
Forney PTO generator on wheels;
6' Geo. White manual snowblower;
5hp rear tine MTD rototiller;
Troy Built small rototiller;
3pth woodsplitter;

Miscellaneous:
new rainbarrel;
shop 5 drawer filing cabinet;
chicken cages;
electronic bat/mice control;
old combine window;

Neighbour additions:
3 small grain boxes;
Hardie 45' sprayer;
40' Little Giant elevator;
bean winrower;
Order of Sale: Household, shop, collectibles,
Selling @ 12 noon- car, truck, tractor, golf cart, back hoe.

For info on car, truck, backhoe & golf cart,
call Ken @ 519 294-6158

Terms
Cash, debit, MC, Visa
(3% fee with credit card)

Corbett ladies lunch booth

Murray McLean Auctions
519 232-4213
murraymcleanauctions.com
Questions about this sale?
SUBSCRIBE TO OUR AUCTION NEWS
Click Here to Visit us On-Line!
164217677 :
Saturday May 12 2018
Sale Starts At 9:30 AM
7590 Line 86
Macton, Ontario
RR1 Wallenstein

Click above for Road Map Detail!
Get directions and travel time from the Google map.

Click here for Weather!
AUCTION SALE
for Amsey and Eileen Metzger
Preview: Friday May 11 from 4pm to 7pm.
Farm Machinery: JD F-B 17 run seed drill with grain fertilizer and grass seeder; New Holland 273 baler; Overum Triple K 4 furrow 14" adjustable plow with automatic reset; Brady 14ft cultivator; harrows; section of harrows and pole.

Miscellaneous items: welder; hydraulic wood splitter; floor jack; pipe threaders; anvil and vise; drill press; tool boxes; chains; chain binders; stainless steel milk cans; drills; wrenches; iron grate; power tools; variety of hand and power tools.

Antiques and collectables: large quantity of old books and magazines including Family Herold's; bible story books; Farmers advocate; old readers; child's book; Disney; royalty; Nancy Drew; Do-It-Yourself; Silverwoods; Hardy Boys; comic books; Schneider's; toy tractor; magazines; Bobby Hull Sports; Jeanette Oak; history books; Maxwell Bible story books; mystery; tractor classics; church and hymnals; and many other hardcover books; Beatty oil can; Ford wrench; tin signs; Club House peanut butter can; collection of yard sticks; tin toy garage; Massey Harris and International farm magazines; CCM 5 speed bike; old maps; wood pulleys; vintage games; pinball game; pencil box; Coke miscellaneous; tin signs; egg crates; egg baskets; vintage handkerchiefs; child's mini tea sets; Campbell's Soup collection; 1954 5 Rose cookbook; milk can; iron grate; older tools and wrenches; Esso oil pail and other oil pails; horse shoes; old gas cans; phones; motor magazines; Alfred Meakin 12 place dinner set; approx. 40 Royal Albert cups and saucers; Pepsi wood boxes; and the list goes on and on.

Toys: Approx 416 toys including: Farm; large quantity of Tonka; JD; International; tin toys including Buddy L; tractor trailers; Schneider; Challenger; farm tractor including: Oliver; JD; International; Cockshutt; Massey Harris; quantity of banks; Home Hardware; TSC; Schneider's; variety of pull toys; for a full list and catalogue of toys and pics visit our website.

Note: an exceptional collectable auction; an auction not to miss, Amsey was well known for his collection. Lunch booth, possible double ring auction, bring a friend.
Auctioneer
Jantzi Auctions Ltd.
Wellesley 519 656 3555
www.jantziauctions.com

Toy List
1. Tonka pickup truck
2. Bruder crane truck
3. Tonka packer
4. Tonka aerial truck
5. Nylint garbage truck
6. Wabco dump truck
7. Knechtel truck
8. Tonka dump truck
9. Tonka bulldozer
10. Tonka dump truck
11. Ford pickup truck
12. John Deere book
13. Cement mixer / Tonka van
14. Tonka pickup truck
15. Nylint 18 wheeler semi truck
16. Retro pickup truck
17. Donald duck pull toy
18. Rooster pull toy
19. Musical horse pull toy
20. Fischer price cash register
21. Tin toy barn
22. Cast iron truck
23. Napa pickup truck
24. Mickey mouse toy
25. Ford explorer pickup
26. Wooden stake pickup
27. Blue ford pickup
28. TSC Dodge pickup
29. Bombardier Ski-Doo Grand Touring SE 2000
30. Volkswagon pickup
31. 1947 pickup
32. Tonka cattle trailer
33. F350 Ford pickup truck
34. Tonka dump truck
35. John Deere toy
36. John Deere tractor
37. Ford F150 pickup truck
38. Ford 32 Hot Rod
39. F150 Ford pickup
40. Spinning top
41. Ford boomer truck
42. Ford AeroMax truck
43. Towers International semi truck
44. Quaker state semi truck
45. Tonka packer
46. Tonka grader
47. Tonka grader
48. Tonka high hoe
49. Tonka loader
50. Tonka pickup truck
51. Tonka bulldozer
52. Tonka grader
53. Tonka loader
54. Nylint toy truck
55. Tonka ambulance
56. Bugs Bunny jack in the box
57. Tonka firetruck
58. Matchbox firetruck
59. Nutcracker
60. Retro Reliable unbreakable brick (Made in Fenelon Falls)
61. Retro Tinker toy
62. Great lakes hybrids semi-truck
63. Box lot (Tonka toys)
64. Tonka helicopter
65. Tonka crane
66. 57 Oldsmobile car
67. Buddy cane truck
68. Nylint tanker truck
69. Jeep
70. Tonka pickup
71. Ford Tonka pickup
72. Tonka tow truck
73. Campbell's Soup truck
74. John Deere tractor
75. V&S semi truck
76. Buddy L. semi truck
77. Tonka 25th anniversary dump truck
78. Canadian Tire car
79. Dominion truck
80. Nylint dump truck
81. Milwaukee semi truck
82. Tonka car carrier
83. John Deere pop out farmyard
84. John Deere tractor
85. Tonka dump truck with blade
86. Big time muscle trailer
87. Tonka dump truck
88. International tractor 3588
89. Tonka truck / Firetruck
90. Tonka wrecker
91. Ford 40 pickup carquest
92. Home Hardware truck
93. Ford excursion
94. Convertible car 1934
95. Ford pickup truck
96. Ski-doo MXZ
97. Blue jays car
98. Firestone car carrier
99. Pontiac convertible
100. White rose gas truck
101. Ford mustang convertible
102. Ford C van
103. Sedan 1940
104. Carquest
105. Ford convertible
106. Lennox truck
107. Carquest truck
108. Yamaha snowmobile / Kodak truck
109. Grant Steven dump truck
110. Road grader 5401
111. Tonka road grader
112. Nylint highway dump truck
113. Nylint dump truck
114. Tonka /Motorsports/Autotransport/Cement mixer
115. John Deere dump truck
116. Chevy destroyer dump truck
117. International tractor 6388
118. John Deere toy
119. Silver eagle truck
120. Wyandotte dump truck
121. Old firetruck
122. Tonka toy truck
123. Tonka firetruck
124. Mercedes truck
125. Tonka pickup
126. Co-op tractor trailer
127. Home hardware truck
128. Schneider tractor trailer
129. Pioneer tractor trailer
130. Knechtel tractor trailer
131. Challenger truck
132. John Deere toy with pig
133. Fischer price toy with truck / Pickup truck
134. Napa tractor trailer
135. Dump truck
136. Tonka grain wagon
137. Cast iron tractor
138. Tonka grain wagon
139. International tractor
140. Structo earth mover
141. Tonka elevator
142. Tonka tractor
143. Red green wagon
144. Standard auto glass car
145. GE Lighting truck
146. Home hardware truck
147. Carquest pickup truck
148. Fischer price school days desk
149. Coca-cola bag with bottles
150. Mickey Mouse tray
151. John Deere gator
152. Merry-go-round
153. Wrigleys tin
154. Quaker oats box
155. Campbell's recipe box
156. Camper van
157. Tonka tow truck
158. Nylint tow truck
159. Tonka Canadian tire truck
160. Ertl towers semi
161. Milwaukee transport truck
162. Kenworth transport
163. Sylvania transport truck
164. Nylint timberland express truck
165. Coca-cola sign
166. Pennzoil truck
167. Dominion truck
168. Pennzoil truck
169. Trailer / Harvester
170. Tonka loader
171. Tonka excavator
172. Remco swing shovel
173. Tonka bulldozer
174. Tonka dump truck
175. Big Bird on a bike
176. Tonka fire truck
177. Tonka truck
178. Sand and gravel Nylint
179. Tonka dump truck
180. Car picture
181. Coca-cola 2000 calendar
182. Rotary phone
183. Rotary phone
184. Fischer price barn
185. Cafeteria feeds thermometer
186. Mustang GT car 1968
187. John Deere flashlight
188. John Deere tractor
189. Firetruck
190. Car
191. Ford car 1932
192. Ford mercury 1951
193. Coca-cola sign
194. Tin truck
195. Tonka tow truck
196. Grass seeder
197. Tonka car carrier
198. Blow torch for eaves troughs
199. Iron
200. Blow torch
201. Scale
202. Deer sign
203. Oliver tractor 770
204. Tonka search and rescue
205. Tonka truck and trailer
206. Tonka car carrier
207. Ertl delivery truck 1931
208. Tonka firetruck
209. Mercury coupe 51
210. Ford pickup 1953
211. Ford galaxy 64, 500
212. Pictures: pickup/ Chevy / Diamond Rio
213. Ford pickup
214. Ford pickup 1936
215. Campbell soup
216. Coca-cola x 3
217. The Boston daily globe 1912 - Titanic series
218. Junior arithmetic grade 3 and grade 6
219. Hess truck / race cars
220. Hess gasoline truck
221. Hess gasoline truck
222. Hess gasoline truck
223. Tonka car carrier
224. John Deere parts express truck
225. Cast iron horse and cart
226. Ford pickup 1956
227. Tonka pickup
228. Toys R Us tractor trailer
229. Ford pickup
230. Ford pickup 1958
231. Hess gasoline truck
232. Freightliner truck
233. Knechtel tractor trailer
234. Pioneer tractor trailer
235. Walmart transport truck
236. Publix transport truck
237. Freightliner cab
238. Night prowler tow truck
239. Cord car 1937
240. Tonka dump truck
241. Canadian tire remote control truck
242. Estes tractor trailer
243. Shell truck / Tonka jeep
244. Doerr 1940 Ford
245. Movers world truck
246. L & M Food market 30th anniversary edition
247. Wooden toy train
248. J.M. Schneider's book
249. Canadian tire book 75th edition
250. Maple Leaf sign
251. Remington sign
252. Donald duck clock
253. Texaco clock
254. Clothes line retro
255. Happy homes needles pkg
256. Signs of old cars (on choice)
257. Vegetable brush and peeler
258. Games x 3
259. Sears Roebuck & Co. reproduction
260. Fischer price clock
261. Ford Beaver Lumber truck #1
262. Fischer price musical toy
263. Hungry Bunny wind up toy retro
264. Cockshutt box 1555
265. Neilsons tin
266. Fischer price musical ball
267. Pioneer ball cap
268. Seagrave firetruck bank
269. Bike horn
270. Tin
271. Pencil box
272. Tin lunch boxes x 2
273. Campbell's soup lot x 3
274. Blue Jays tin
275. Curious George lunch box
276. Scripture text box
277. Metal pitchers
278. Books x 2
279. Drinking happy bird
280. Tower king silo calendar / Pictures x 2
281. Tim Horton's can
282. Old car 1901
283. Tonka 4 x 4
284. Motorsport racing truck
285. Sonic hauler Kenworth
286. Mercedes Benz 1928
287. Model A Roadster
288. Nylint dump truck
289. Tonka dump truck
290. Canadian Tire Liberty classic
291. Tanker truck
292. Esso tanker truck
293. Road Rebel Tonka pickup
294. Nylint pickup
295. 2 Tonka pickups / F150 Ford
296. Ford Deluxe / School bus x 2
297. Buddy L flatbed
298. Tonka tow truck
299. Nylint tow truck
300. Tow truck / Tonka truck
301. Buddy L tractor
302. Horse and stage coach
303. Remco dump truck 1988
304. Ford pickup truck
305. China tea set
306. Texaco gearbox piggy bank
307. Old polaroid camera
308. Texaco Dodge 3 ton platform truck 1935
309. Tonka firetruck
310. Ford pickup 1937
311. Citgo pickup truck
312. Texaco locking bank with key, 1949
313. Texaco 1929 truck
314. F350 Ford truck
315. Home of the handyman 1931 Ford model A
316. H.H 1931 Ford model A
317. Home of the handyman #9 and #12
318. Job lot (box)
319. H.H 1964 Ford mustang 40th anniversary
320. Ford #3 Home Hardware 1940
321. Ford model A pickup truck
322. Express tow truck
323. Ertl metal wagon
324. Delco batteries truck
325. Bag of Tonka toys
326. Ford pickup and livestock trailer
327. Witmers alignment centre
328. Ford thunderbird sign
329. Ford pickup
330. Cast iron carriage
331. Goodyear truck
332. Tonka grader
333. International tractor
334. Mustang car
335. Grater made in Germany
336. Campbell soup mugs x 2
337. Merry-go-round
338. Sewing lot retro
339. Ford pickup 1948
340. John Deere clock
341. Song Bird of Nature
342. Retro pencil box
343. Eddy's match box with old dominoes inside
344. Old car horn
345. Rulers x 2 coca-cola
346. Canadian Tire remote control truck
347. Caltex tanker truck
348. Sunoco truck
349. Peterbilt card carrier
350. Singing puppy in an airplane
351. Goodyear truck and trailer / Tonka truck
352. Baseball album
353. Radio flyer wagon
354. Noah's Ark night light
355. Ford pickup 1953
356. Snap on pickup
357. Corvette 58
358. Ford galaxy 64, 500
359. Ford F150 / Mickey mouse truck
360. Tea set
361. F150 pickup
362. Garden bike
363. Middletown fire truck
364. Cattle trailer
365. Pink precision thunderbird
366. Ford Falcon
367. Ford Mercury 1949
368. Ford Wrigley's truck
369. Toronto maple leafs Zamboni piggy bank
370. Old firetruck
371. Fischer price jalopy
372. Big bird bike
373. CAT backhoe
374. Motorcycle
375. Fischer price musical toy
376. Fischer price garage
377. Police van
378. Chevy wooden truck 1930
379. Canadian tire truck
380. Squirt truck
381. Tonka tow truck
382. Tonka pickup
383. Fischer price
384. Tonka ambulance
385. Mac quality tools truck
386. Fischer price barn with silo
387. Fischer price swing and people
388. Tonka firetruck
389. Little beaver truck
390. Caterpillar dozer remote control
391. Tonka backhoe
392. Tonka dump truck
393. Case backhoe
394. Nylint skid steer
395. Tonka pickup
396. TSC truck
397. Tonka pickup
398. Dodge ram 1500
399. Little tikes F350 Ford
400. Escalade
401. Police car
402. Massey Harris 44 row crop
403. Massey Harris 44 1988
404. Fischer price lunch box
405. Massey Harris tractor
406. Raggedy Anne clock
407. Beaver Lumber #5 piggy bank
408. Cherry Ames nursing game
409. Tonka snowmobile
410. Tonka grader
411. Hawkeye truck 1931
412. Tin caterpillar
413. Federated Auto parts trucks
414. J.M. Schneider book
415. J.M. Schneider book
416. Old Tin Garage

Questions about this sale?
SUBSCRIBE TO OUR AUCTION NEWS

Click Here to Visit us On-Line!
159221255 :
Saturday May 05 2018
Sale Starts At 10:00 AM
Multiple Previews As Noted In Ad
Corneils Auction Barn
1241 Salem Rd
Little Britain, Ontario

Located 3 mile East of Little Britain on Kawartha Lakes Rd 4
Click above for Road Map Detail!
Get directions and travel time from the Google map.

Click here for Weather!
A CORNEIL AUCTION
Selling the Collection for
The Late William (Bill) and Joan Wilson of Ops
Viewing for this Sale
Thursday May 3 from 9am to 5pm and 7pm to 9pm
Friday May 4 from 9am to 7pm
Saturday May 5 from 8am
Featuring - Red Indian porcelain double sided sign - Red Indian oil cans - 3HP motor possibly from Hidden Propeller Boat Co. - oil bottles - cast iron seats - push bars - Coca Cola chest cooler (from Nestleton store, 45"W x 29"D x 38"H) - Laycock air meter/stand - Canadian Ludlow fire hydrant #5 - traps - lanterns - tins - furniture.

Gas Memorabilia & Oil Bottles: 2 McColl Frontenac (quart, pint) - 2 Enarco (quart, pint), Sunoco (quart) - 4 Imperial Marvelube Motor Oil (3quart, pint) - Shell (pint) - Jay B Rhodes Co. (quart) - Marquette MFG Co. (quart) - Huffman (quart) - White Rose shamee - BA battery service jug.

Traps: Newhouse No. 5 and 50 - Oneida Victor 2 and 14 - Diamond Brand No. 4 and two No. 21 - Victor No. 2 - plus others.

Cast Iron Seats: Maxwell - M Moody & Sons - Patterson - 79 - Sylvester - Champion - Toronto 34 - The Rake Toronto - Noxons - Massey Harris Canada Z82 - MAXWE L (missing L) - Massey Toronto - Deering - Percival - McCormick.

Signs: 12" round White Rose Gasoline (porcelain) - 12" round Supertest (porcelain) - Texaco Fire Chief (repaired, porcelain) - 16" oval Ford Parts (porcelain) - 14" x 21" Red Indian double sided (porcelain) - Pepsi - Coke Cola - Silverwoods Deluxe Ice Cream - Standard Cream separator - DeLaval Cream separator - 24" x 9" Telegram (porcelain) - 3 telegram.

Railway & Oil Lamps & Lanterns: CNR Conductor hat with box - CNR with clear lens - CNR with red lens - CNR with blue lens - CNR with amber lens - 2 NYCL with clear lens - NYCS with clear lens - CPR with clear lens - CPR with blue lens - CPR with red lens - CPR with amber lens - 2 Oxweld Railway lamp (1sm, 1LG) lantern - GTR Lantern (red) - 3 CNR locks with keys - 3 CPR Locks with Keys - MCRR Lantern (clear) - Hamilton Ontario Lantern (clear) - Warsaw New York Lantern (red) - 2 Beacon Lantern (red signal) - Anchor Lantern (clear) - Air Pilot Lantern (clear) - Climax Lantern (with reflector) - Hamilton Ontario Lantern (with red signal) - Copper Lantern (clear) - Large Air Pilot Lantern (red) - Red Hamilton Ontario Lantern (clear) - Dietz Lantern (clear) - small signal lantern - English lantern - qty of oil lamps - Railway Hat - railway signal lamp for post - Railroad caboose lamp - J.A. Smith Kerosene lamp - Ever Ready.

Tins: Red Indian (quart, gallon) - White Rose Quart - Esso grease can 5LBS - Prince Albert tobacco (various sizes) - Players medium Navy Cut - Trump Cigars - Sweet Caporal Cigarette tin - Picobac Tobacco - Watkins Salve - Rawleigh's Ointment - Sheridan Bantam Ammo - Amphora Tobacco - Top Cigarette Tobacco - Golden Rod Tobacco - Maxwell House - Gold Metal Coffee - Mother Parker's - Players Navy Cut - Burley and Bright tobacco - Nipits - Macdonald's - Du Pont Rifle Powder - Craven Tobacco - Edgeworth tobacco - OXO Cube - Lambert and Butlers Tobacco - Capstan Tobaco - Dr Whites Glascow - Castle Shoe Polish - Roger's Golden Syrup - Rawleigh's Salve - Blue Rose Coffee - Red Rose Coffee - Salada Coffee Tin - Blue Ribbon Cocoa - Bovril Cube - Keen's Mustard - Winchester Cigarettes - Riley's Toffee - Craven A - Gold Flake - Blue Bird Toffee - Pure Canadian Honey - Gerald Doyle Elkes Biscuits - Edgeworth Tobacco - Queen Elizabeth Silver Jubilee - E.I. and Co. Shipley - The Metal Box Co. - Christie's Butter Wafer - Imperial Blend Tea - Earl Grey's Tea - Pure Honey - Air Balloon - Sea Shell - Tiger Chewing Tobacco - KO.CAO Line tin - Magic Baking Powder - Ideal smoking mixture - Lyman's White Honey - Big Ben Tobacco - Pure Canadian Honey - Scotch Tape - Eaton's - Player's Cut - Club Chewing Tobacco - Marriss Special tobacco - Stag Tobacco - Rose Tobacco - Player's Cigarette - Sweet Afton Cigarette - Voque Cigarette tobacco - Hawken Smokeless Tobacco - Salada Tea - Sweet Caporal Tobacco - Crown Chewing Tobacco - Allouette Smoking Tobacco - World's Navy Tobacco - Magic Baking Powder - Blue Ribbon Coffee - Blue Ribbon Baking Powder - Wilson's Roasted Oats (unopened) - Keen's Mustard - Jack and Jill Peanut Butter - Fry's Cocoa - Magic Baking Powder - Rose Baking Powder - Calumet Baking Powder - Beehive Corn Syrup - Pennsylvania Dutch Butter Mint - Voque Tobacco - Black Watch chewing Tobacco - Golden rod Tobacco - Beekist Honey - Forrest and Stream Tobacco - Picobac Plug Tobacco - Will's Tobacco - Picobac Pipe Tobacco - Jacksons of Picadilly Earl Grey's Tea - Stag Tobacco - Big Ben Tobacco - Old Virginia Tobacco - Brown Bear Creamed Honey - Calumet Baking Powder - W and R Jacob Co. Lithograph tin - Sunoco Household Oil - Supertest Utility Oil - Esso Handy Oil - Texaco Home Lube - Cities Service Utility Oil - Texaco Home Lube - B.F. Goodrich Repair Kit - Dominion Tire Repair kit - Good Year Tube Repair Kit- Good Year Tube regular repair kit.

Oiling Cans: Ford - Master - CN - JD - IH - Beatty x 2 - Singer x 5.

Banks: Cities Service Oil tin Bank - White Rose Oil tin Bank - Peerless Oil tin Bank - Bill Bee Honey.

Thermometers: Trico Wiper Blades - Fram.

Clocks: The General tire - Hires Root Beer - Dunlop Tires - Pepsi.

Phones: - Fiddleback with Pony receiver wall mount telephone - Canadian Independent wall mount telephone - green enamel wall pay phone - Northern Electric candle stick phone and wood phone.

Milk Related: DeLaval 518 cream separator - Eskilstuna Vega R6 table top separator - Vega H6 table top separator - De Laval tray - cream cans (Lakefield, Edmonton. Kimberley District) - Lindsay Creamery milk can - Silverwood's milk bottle crate - Nafis milk tester (in box) - ACME milk tester (in Box) - cheese wheel cutter - butter churns - Silverwood's Ice Cream holder - Silverwood's malted Milk Powder Canister.

Milk Bottles: 2 Citizen Dairy, Rutherford's, Lindsay Creamery, Stuart's Dairy, Green Spot Orange Aide, Milk Guarded Product, Price's Dairy, 4 Silverwood's.

Bottles: Lindsay Soda Waterworks, 4 Ginger Beer.

Advertising Boxes: Honey Suckle Ice Cream Box (Port Perry) - Millbrook Club Beverages - Queensboro Farm Products Inc - Magic Baking Powder - Big Chief Canadian Apples -Dingmans Soap - Royal Crown Beverages Oshawa - Wilson's Bamoa Tomatoes - CIL Yellow Fuses - St. Lawrence Starch - Ball Cartridges for rifles - CIL Forcite"perforsated shells" - Borden's Butter box - Velveeta Cheese box - Mayflower Brand Cheese box - Ingersoll Cheese box - CIL box.

Books and Magazines: 1948 Lindsay Phone Book - 1956 Massey Harris and Ferguson Catalogue - 1908 Sears and roebuck Catalogue - 2 Canadian Tire Catalogues (58-59, 50-51) - Daniel Boone Magazines - Hogan's Heroes magazines - Bonanza Magazines - Three Stooges magazines - Alexander Graham Bell book

Fishing: Pflueger Salmon/Trout reel - Pfleueger Skill cast reel - Shakespeare 1920 Super reel - Penn No. 155 Reel - Sealake reel - Shakespeare True Blue 1956 reel - Johnson spin cast reel - Bravo # 156 reel.

Advertising: York Canada sign - Alandene Boathouse sign Coboconk - Wrigley's Gum display - Black Horse beer tray - Narragansett Lager Ale tray - Black Horse ashtray - John Deere 1847 Molineill match holder - Silverwoods, Massey Harris and Cockshutt Plow seed drill ends - Masterfeeds bag - Tung Sol auto lamp display - 2 Texaco Fire Chief hats - Texaco key fob - En Arco sign (repo?) - Castrol light up sign - ashtrays (Goodyear in original box, General Tire).

Push Bars: Coca Cola, Pepsi, Pure spring Ginger Ale - Wilson - Orange Crush.

Tools: Liberty Plumb axe - cross cut and ice saws - broad axes - adz - Lumber sticks - bag cart - harness mender - horse tie - ice tongs - antique nail holder - garden planters - table top weigh scales - meat slicer - blacksmith tools - moulding planes - large saw blade (46" diameter) - hay forks - pulleys - draw knives - snowshoes - rail road hammers - gant hooks.

Miscellaneous: "20th Century" spot light - 2 box woodstoves (Findlay Favorite Box 25, William Buck Woodland) - 2 cast water pumps (Beatty Bros No. 2) - Bonanza apple peeler - Regulator wall clock - The Oliver Standard Visible Writer No. 3 typewriter - The Empire typewriter - Acme cash register - Remington "Expert Trap" skeet thrower - stained glass window - crocks and jugs - washboards - wooden washing machine - Beatty wash tub stand - antique hockey game - wooden sleighs and toboggans - 1938 JR Hall Janetville calendar - wooden wagon wheel - 2 wagon wheel hub lamps - lg metal pig door stop - musket balls - Humpty Dumpty egg crate - lobster trap - gun powder flasks - post cards - Canadian currency - 2 Lacrosse sticks - canes - Daisy BB gun - circle scribes - decoys - copper fly sprayers - egg baskets - egg crate - bells - coal skuttle - Marconi table top radio - wooden tool box - "Hobbies" scroll saw (pedal operated) - single ox yoke - GE brass fan - water sprinklers - Beatty wash tub - crokinole board - Mickey Mouse "push' Em car" - Salvation Army ladies hat & box - copper boiler - water can - licence plates - weigh scales - No. 15 single furrow plow - turnip planter - lawn jockey - whirlagigs - fishing lures - metal wheels - Mobo Toy Toise.

Furniture: bonnet chest - oak ice box - walnut tea wagon - modern bedroom set - blanket box - spinning wheel - round oak table - set of double press back chairs - piano stool - pb rocking chair - floor lamps.

Toys: Lionel JR Electric trains (in original boxes) - 2 JD pedal tractors - Fire engine pedal car - Buddy L dump truck, Red Baron airplane - Wolverine Interstate van - Marx Fire Truck - Maisto 1948 F150, Franklin Mint 1950 GMC pickup - 4 John Deere tractors, Ertl Farmall tractor, Agri King tractor - Lincoln grader - Esso truck - Tonka jet - Tonka Dump - Toyland Dairy truck - Wyandotte truck - Triang truck - Curbside delivery truck - Hubley JR. tractor - Massey Harris tractor - Dominion Royal tractor - Wyandotte tractor - Massey Ferguson tractor - Valley Farms tractor - Dominion Royal Massey Harris tractor and trailer - Wyandotte trailer - MM tractor - Ben Bros crane - Corgi Pony trailer - Corgi Massey Ferguson Combine - Hubley toy gun - Steiff Hedgehog - Barbie and Midge Lunchbox with Thermos.

Dinky Toys Leyland Comet, WWII plane, German Plane, Thunderbirds (Joe's car) - Forklift - Master Paver.

Matchbox Cessna Plane, DHL plane, American Plane, Tractors, truck, trailer.
Greg Corneil Auctioneer
for more info or pictures go to
www.corneilauctions.com

Viewing Thursday May 3 from 9am to 5pm and 7pm to 9pm
Friday May 4 from 9am to 7pm
Saturday May 5 from 8am

TERMS
Cash, debit, cheque 10% buyers premium
visa, mastercard 13% buyers premium
Questions about this sale?
SUBSCRIBE TO OUR AUCTION NEWS

Click Here to Visit us On-Line!
163025733 :
Saturday May 05 2018
Sale Starts At 9:30 AM
2426 Silverdale Road RR1
Saint Anns, Ontario L0R 1V0

From QEW take Victoria Ave (Vineland) South approx. 7 miles to 20 Hwy then West approx. 3 miles to Silverdale Rd. then North 2 miles. From Smithville take 20 Hwy South approx 3 miles then East on Sixteen Rd. to Silverdale Rd. (Watch for signs).
Click above for Road Map Detail!
Get directions and travel time from the Google map.

Click here for Weather!
A Jim McCartney
Clearing Estate Auction Sale
For the Late John Lipinski

Consisting of Tractors, Machinery, Shop, 4-Wheeler,
Lawn Mower, Selection of household items (etc)

Preview Friday May 4th from 11-3 p.m.
Lawn & Garden
• 2015 Chevrolet Z71 Silverado LT 34,205 km (1 owner) Cab & half 6½ft box, On-Star-G.P.S. 5.3 power
• 1995 Ford F-150 XL 8ft box
• JD F-1145 3 cyl Diesel Front Deck 72in Lawnmower
• Yamaha 2 x 2 Grizzly 300 4-Wheeler Automatic

Tractors
• John Deere (2012) 6125R 4 x 4 Cab, Air, IVT Transmission, buddy seat, with H340 self-leveling Loader (2394 hrs) with Green Star 18.4 x 38 rears 13.6 x 29 fronts, 6ft QT forks and bucket
• 2001 John Deere 7410 4 x 4 Cab - Air (2630 hrs) 18.4 x 38 rears 14.9 x 28 fronts (both above tractors above average condition)
• M.F. 175 Diesel Tractor, M.F. 165 Orchard Model

Equipment
• John Deere 750 No-Till 15ft drill with market auger and hyd markers, Hardi 500 Tandem 42ft boom sprayer, White 588, 5 x 16in s.m. plow, White 508 5 x 18in s.m. plow, Kongskilde 20ft S-Tine cultivator and rolling harrows, Unverferth Model 220 double rolling harrow 26ft, Turnco 21ft hyd fold packer, J.D. 215, 16ft wheel disc 44 plate, 16ft Spike Harrow hyd fold, Westfield 7in x 41ft P.T.O Auger, N.I. 3632 Tandem manuer spreader with tailgate & top beater, 2 Parker Model 260 gravity boxes & extensions on D.R. Wagons on 12R x 22.5 tires, 2- 350 bus Turnco boxes & wagons, J.D. 8ft 3 P.T.H. blade, Grove 16ft double Auger self-unloading forage wagon, 7ft G.W. snow blower, J.D. 8300 18 run DD with grass & fert. seedrill, Jayway 9ft x 6ft single axle hyd dump trailer 4ft sides, 7ft 3 P.T.H. V-ditcher, older 7000 J.D. 4 row corn planter 36in, McKee 4 row cultivator, N.H. 28 Whirl-A-Feed forage blower, Woods 5ft Rotary Mower
• M.F. 224 small sq baler, Kuhn GRS 25N double head Tedder rake, 30ft round bale wagon, 4-Forage King hay baskets, 2-18ft flat deck wagons, 40ft skeleton bale elevator on wheels
• Many more farm related items

Possibly
• Jqty. of large and small bales of hay

Miscellaneous Shop, Older Equipment
• J.D. 14 T sq baler & Wisc motor, Antique M.H. cutting box, J.D. fast Hitch 7ft sickle bar mower, 12in post hole auger, Mueller SS Milk bulk tank & compressor, surge milkers, slush bucket, T. Posts, wheel barrows, 7ft box trailer, gas rototillers Misc Lumber, 20in barn fan, M.F. 124 baler for parts, Agri-Fab 4ft lawn roller, Valmetal 20ft silo unloader dismanteled, 9in Silo Pipes, 6 skids of silo slabs, 30in x 11in, railway ties, J.D. 35 Harvester (parts) 2 row wide J.D. corn head, Steel culverts up to 16ft, 12ft gates, 2ft x 32in steel stacking bins, H.D. 10ft x 4ft steel rack, steel wheels, patio stones, Tractor weights, nut & bolt bin and contents
• 20 ton hyd press, rolling tool boxes and contents, floor jack, good selection of hand and power tools, Husky Vertical Air compressor, Lincolin 225 amp welder, drill press, cut-off saw, pressure washer, 2 small wagons, work bench, 8ft x 6, portable gantry, 8ft x 10ft steel storage shed still in box, selection of boxed minature toys and cars (etc).
• There will be a qty. of household items, Some antiques (etc)
Questions about this sale?
Phone the auctioneer directly.
SUBSCRIBE TO OUR AUCTION NEWS
Click Here to Visit us On-Line!
161901182 :
Saturday May 05 2018
Sale Starts At 10:00 AM
7556 Wellington Road 7 RR1
Alma, Ontario

(approx. 6km west of Alma)
Click above for Road Map Detail!
Get directions and travel time from the Google map.

Click here for Weather!
AUCTION SALE
for Hubert and Margaret Ditner
Tractors and machinery: Agco Allis ST 35 4wd tractor with cab and loader with front mount snow blower 800 hours - excellent condition; Farmall 504 tractor running, good rubber, overhauled motor; 2- 6ft 3pth scraper blades; 3pth 5ft cultivator; sprayer on wheels; 5ft x 8ft hydraulic dump trailer; TMT scroll saw; grain auger with motor;

Miscellaneous items: 2008 Jayco Jay Feather 25ft camper trailer - new tires and in excellent condition; White 18hp riding lawnmower; Case 448 lawn tractor with Honda motor; lawn roller; Stihl 31 AV chain saw; Ryobi cut off saw; Reddy heater; Trademaster drill press; Miller welder; power fist mig welder; welding accessories; front tine tiller; echo weed trimmer; gas weed trimmer; Ariens rear tine tiller; handyman jack; battery chargers; battery operated homemade lawnmower lift; engine lifts; floor jacks; torch cart; small lawnmower lift; extension and step ladders; wood work bench; 17" truck tires; tire changer; tire splitter; 6ft press on stand; Koehler 18hp lawnmower motor; tractor weights; small drill press; lawn estate sprayer; appliance cart; engine hoists; towing hitch; barrel stand; logging chains; jack stands; air pig; sand blaster; small lawn trailer; ATV tires; tire hoist; 5" vise; oil pan on wheels; variety of tool chests; tap and dye set; gear puller; battery chargers; pipe wrenches; construction heater; SMV signs; grinder; live traps; variety of oils; filters; grease; gas cans; ramps; variety of Lumber; 2x4's; firewood; scrap steel pile; quantity of wrenches; sockets; hand; power; lawn and garden tools; 2 wagon loads of miscellaneous items found on a well equipt farm.

Household effects and antiques: sausage stuffer; old scale; old tables; child's wagon; wood barrel; stainless steel milk pails; honey pails; fainting couch; rocker; steamer trunk; oak dresser; wardrobe; approx. 30 farm toys of JD; Case; Allis Chalmers; farm books; magazines; glider rocker; sofa bed; file cabinet; desk and chair; Ingraham mantel clock; and other miscellaneous household goods and glassware.
Note
An exceptional well kept, clean auction.
Farm is sold.

Terms
Cash, cheque or debit.

Auctioneer
Jantzi Auctions Ltd.
Wellesley 519 656 3555
www.jantziauctions.com
Questions about this sale?
SUBSCRIBE TO OUR AUCTION NEWS

Click Here to Visit us On-Line!
155245570 :
Friday May 04 2018
Sale Starts At 11:00 AM
084448 Side Road 6
Bognor, Ontario

Concession 3 W, part lot 6 concession 3 Sydenham Township
Click above for Road Map Detail!
Get directions and travel time from the Google map.

Click here for Weather!
AUCTION SALE
Of for the estate of the late Dieter Voight
Household effects and antiques: pine chest; pine shelving; bed; office chair; bunk beds; office chair; chairs; fridge; stove; pine table and chairs; recliners; TV; TV stand; pine cabinet; side tables; lamps; cookware; kitchenware; chairs; trunk; bed frame; childs sleigh;

Miscellaneous items: JCB 210S 4 wheel drive back hoe with loader; Belarus 520 A tractor; 6ft x 8ft flatbed trailer; Murray riding lawnmower; tandem dump trailer; tool chest; 4ft blade; dump rake; 3pth 6ft scraper; wood splitter; flail mower; cultivator; 5ft disc; small trailer; truck cap; bike; tires; extension ladder; wood trim; wrecking bar; trailer hitch; cut off saw; fan; small band saw; Estate sprayer - new; flood light; Ryobi cut off saw; hydraulic jack; doors; windows; work bench; ladders; lawn trailer; Keller ladder; air tank; construction heater; hand cart; various power tools; doors; clamps and vise; tool chest; Dewalt radial arm saw; electrical supplies; electric heater; fish poles; pruner; camera tri pod; easil; electrical wire; steel cable; hardware bins; cookstove; BBQ; lawn furniture; wheel barrow; fertilizer spreader; tar paper; lawn roller; quantity of lawn and garden tools; plastic pipe; gas cans; chain hoist; table saw; saw horses; chains; scrap iron; tarps; Lumber; plywood; nails and hardware; B&D cut off saw; battery charger; steel fence T rails; wood stove piping and much much more.

Note: An all around, interesting estate auction. Cash or debit.
Auctioneer
Jantzi Auctions Ltd.
Wellesley 519 656 3555
www.jantziauctions.com
Questions about this sale?
SUBSCRIBE TO OUR AUCTION NEWS

Click Here to Visit us On-Line!
160422343 :
Friday April 27 2018
Sale Starts At 10:00 AM
20 Abbey Road
Caledonia, Ontario

Just off Hwy. 54, 3 km east of Caledonia, On. Watch for signs.
Click above for Road Map Detail!
Get directions and travel time from the Google map.

Click here for Weather!
UNRESERVED CLEARING AUCTION
VINTAGE VEHICLES, PARTS, BUGGIES, SIGNAGE,
GAS PUMPS, TOOLS, TRACTORS, SOME FURNITURE & MISCELLANEOUS
FROM THE FRED THOMPSON COLLECTION
VEHICLES & TRAILER: 1919 Gray Dort touring; 21 Dodge touring; 20's Dodge 1 ton cab & chassis; 32 Plymouth sedan; 20's Dodge sedan; 85 Chrysler LeBarron convert. (nice); 86 Dodge ½ ton; 03 Chevy S10, 4x4; 18' tandem car trailer.

VEHICLE PARTS: collect. of model T parts; assort. wooden wheels & tires; rads & shrouds; motors; generators, starters; steering columns etc.

BUGGIES & WAGONS: Springwheel buggy (complete); 2 seater buggy (rough); pr. wooden wheel wagons w/boxes; bob sleighs; buggy shaves; buggy & wagon wheels; cutter.

SIGNS: 2 sided lighted sign (Westinghouse) Merril Hardware, Caledonia; num. wooden signs (Golden Horseshoe related); some oil signage incl. double sided Gulf (M. Maxwell).

GAS PUMPS ETC: pr. Shell pumps; Shell & Ford service globes; oil bottles & tins.

TOOLS: barn jacks; cross cut & buck saws; anvil; bag cart; brass torches; ammunition boxes; carpenter's tool chest & assort. hand tools.

TRACTORS ETC: DB 990 w/loader; DB 3 furrow plow; AC CA w/ 6' belly mower; AC WD; Little Jumbo gas engine; Ford power plant on dolly; McCormick grain drill (wooden wheels); 2 furrow walking plow; slush scraper.

FURNITURE: pr. fancy china cabinets; oak desk & chair; school desks; porcelain top table; assort. chairs; spool bed.

LAWN & GARDEN, COLLECTABLE & MISCELLANEOUS: JD 175, 22 hp lawn tractor w/54" deck; lawn sweeper; railway & barn lanterns; collect. of license plates; old crocks & jugs; Black Cat wood cabinet; printers stamps & racks; counter & platform scales; large # of Caledonia Milling paper bags; Fair posters; old Township ledgers & books; National cash register; milk cans; pr. church pews; wooden water pump; Moto Skeeter mini bike; yardsticks & much more to be seen at sale time.
TERMS
Cash, known cheque, Interac, MC, Visa.
Announce. day of sale take prec. over printed matter.
Not resp. for accid. or parking.

VIEWING MORNING OF SALE ONLY.
NO BUYER'S PREMIUM.
Lunch & washroom on site.

For pictures see
fulsomauctions.com or fulsom.theauctionadvertiser.com

FULSOM AUCTIONS - 905-779-3031 OR 905-979-2782
Questions about this sale?
SUBSCRIBE TO OUR AUCTION NEWS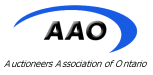 Click Here to Visit us On-Line!
158533496 :
---
12 SALES SHOWN ABOVE
THAT MATCH YOUR CURRENT SEARCH