Old Fashioned Auctions
PREVIEW: Sunday, April 29th at 8:00am
JEWELRY: Sunday, April 29th at 8:30am
SALE STARTS: Sunday, April 29th at 9:30am
There Will Be Food and Drink Available For Purchase on Site
Jewelry:
Silver Pink Genuine Chalcedony Earrings, Silver Genuine Pearled Bracelet with Flower Designs, Silver Genuine Garnet and Citrine Hoop Earrings, Silver Cubic Zirconia Necklace, Silver Genuine Purple Black Onyx Earrings, Silver Cubic Zirconia Necklace, Silver Pearl with Red Polycolour Earrings, Silver Double Heart Necklace, Silver Large Labradorite Earrings, Silver Gemstone Necklace, Silver Moonstone Squared Design Earrings, Silver Cubic Zirconia Ring, Silver Large Druzy Crystal Earrings, Silver Genuine Red Onyx Earrings, Silver Cubic Zirconia Balloon Shaped Necklace, Silver Genuine Amethyst Smokey Earrings, Silver Hoop Earrings, Silver Big Leaf Shaped Earrings, Genuine Moonstone (App. 27 ct) Gemstones, Silver Cubic Zirconia Infinity Shaped Earrings, Sterling Silver Bracelet, Sterling Silver Tanzanite Opal Cubic Zirconia Earrings, Sterling Silver Marcasite Earrings, 14Kt Sapphire Diamond Earrings, 10Kt Diamond Ring, 14Kt Diamond Ring, and Much More.

Coins and Paper Money:
(Paper Money) Rare 1874 U.S. 25 Cent Bill, 1900 & 1923 25 Cent Shinplaster, 1935 U.S. Silver Certificates, 1935 Bank of Canada 1 Dollar Osbourne & Towers, 1937 1 Dollar Bills, 1937 2 Dollar Bills, 1937 5 Dollar Bills, 1937 10 Dollar Bills, 1954 1 Dollar Devil's Face, 1954 5 Dollar Devil's Face, 1954 10 Dollar Devil's Face, 1954 UNC 1 Dollars in Sequence, 1967 1 Dollar Bills UNC, 1972 5 Dollar, 1973 1 Dollar Bills UNC, 1974 2 Dollar Bills, 1976 U.S. 2 Dollar Bills, 1986 2 Dollar Bills, Nice Selection of World Paper Money.

(Coins) Canadian Silver Dollars, Silver Quarters, Silver Dimes, Silver Nickels, Silver Halves, Nickel Dollars, Half Dollars, Proof Dollars, Specimen Sets, PL Sets, and World Money.

Partial Listing:
14kt Gold Diamonds & Emeralds Ladies Ring, 14kt Gold Rubies & Diamonds Ladies Ring, 14kt Emeralds & Diamonds Ladies Ring, Vintage Sterling Silver Rings, Assorted Watches, Table with 4 Chairs, China Cabinet, Double Bed with Mattress and Box Spring, Long Dresser with Mirror, Tall Dresser, Double Bed with Box Spring and Mattress, 7 Drawer Dresser, Long 10 Drawer Dresser with Mirror, Rose Recliner x 2, White Sofa, White Wicker Chair, Bar with 2 Bar Stools, Long Shelf Unit, Table with Leaf, Small Shelf Unit, Metal Cupboard, Patio Table with Chairs, Bench Swing, Large Assortment of Prints, Octagon End Table, Side Table, White Leather Sofa, White Leather Chair, Electric Black Leather Recliner, White Leather Foot Stool, Blue Cupboard, Curved Coffee Table with Glass Top and 2 Pull Out Stools, Asian Style Chair, Red Side Table, Artificial Tree, Large Assortment of Prints, Pair of Chinese Figurines, Distressed Kitchen Table and 5 Chairs, White Distressed Hutch, Rooster Dishes, Glass Fruit, Hen Candy Dishes, Large Goebel Rooster, Chinese Style China Cabinet, Chinese Style Corner Cabinet, Bamboo Shelf, Portable Stainless Steel Cart With Wooden Cutting Board, Desk Lamps, Artificial Plants, Red Retro Style Swag Lights, Shoe Rack, Pair of Dr. Scholl's Ladies Half Boots Size 9, Assorted Costume Jewelry, White Plastic Storage Bin, Bath Mats, Linens, Snoopy Stuffies, Cat Lantern, Snoopy Tree, Popeye Characters, Assorted Purple Towel (New), Halloween Decorations, Dog Ashtrays, Cat Ashtray, Volcanic Ash Stone Decor Pieces, Pink Fenton Glass Fish, County Fair Drinking Jars, Black Lanterns, Large Assortment of Silverware, Large Baby Bottle Bank, Small Mud Men Figurine, Decorative Glass Eggs, Asian Abacus Lamp, Large Vases, Shanghais Wall Clock, Sunbeam Warm Me Personal Heater, Lucky Cat Banks, Sylvester Wall Hanging, Hear No Evil Speak No Evil See No Evil Buddha's, Mud Man Head, Fish Ash Tray, BBQ Utensil Set, Chinese Calligraphy Shu Fa, Stress Balls, Cat Wine Bottle, Bonsai Tree, Cat Figurines, Chinese Wooden Shoes, Metal Rooster, Mini Enamel Eggs, Chinese Childs Silk Bath Robe, Childs Bed Canopy, Mini Hahoe Masks Framed, Assorted Puzzles, Jadeite Sea Shell Dish, Paper Weight, Dog Bottle, Queen Size Quilt Set, Snuff Bottles, Cast Iron Wall Mask of Okame, Brass Ash Trays, sea Shell Egg, Enamel Cup, Lantern Light, Woody Wood Pecker Bowl and Spoon Set, Chilly Willy Bowl and Spoon Set, Metal Enamel Mini Urn, Large Selection of New Pet Blankets, Assorted Wooden Hand Painted Eggs, 10kt Gold Frog Pendant, 10kt Gold Playboy Bunny Pendant, Mr. Meow Wall Clock, Lava Lamp Night Lights, Wash Boards, Enamel Tray, Coal Port Cat and Dog Figurine, Christmas Items, Peanuts Figure Set, Metal Bird Figures, Chessie's Hero Tin Sign, Olympia Ideal 220 Industrial Paper Shredder, 110/220 Delta Unisaw 10" Tilting Arbor Saw Universal Table Saw, Assorted 1989 GMC Truck Parts, Craftsman 125 PSI 1 HP 5 Gallon Air Compressor, and Much More Not Listed.
Robert Gole - Auctioneer

TERMS
Cash or Cheque with I.D.
OLD FASHIONED AUCTIONS NOT RESPONSIBLE FOR
ACCIDENTS OR MISPRINTS AND LOST OR STOLEN ITEMS
ALL SALES ARE FINAL!!

Consignments Always Welcome For Future Sales
PHONE: 226-344-8741 or 226-344-1732

Like Us on Facebook!!
Visit Us at The Auction Advertiser

E-MAIL: oldfashionedauctions@gmail.com
Questions about this sale?
SUBSCRIBE TO OUR AUCTION NEWS
Click Here to Visit us On-Line!
164394350 :
Saturday April 28 2018
Sale Starts At 9:30 AM
Preview 8:30 AM
Yokassippi Auctions
8 Mitchell Street
Teeswater, Ontario

Click above for Road Map Detail!
Get directions and travel time from the Google map.

Click here for Weather!
A YOKASSIPPI AUCTION
Estate of Evelyn Baynton, Mildmay
plus additions from Formosa & Kincardine

Preview 8:30AM - Lunch Booth - Tools sell at 12:30PM

NO PHOTOS CURRENTLY POSTED TO THIS SALE
Pine DR table & leaves, 6 chairs, buffet, 2 pc hutch (House of Brougham); Arborite table & 4 chairs; ant dining tables; oak table & 5 chairs; 2 pc china cabinet; buffet; table & wine rack; bar stools; small ent unit & wardrobe - pickled oak; 3 pc wall unit; corner cabinet; settee & 2 chairs; chairs - needlepoint seats, pressback, plank, upholstered, rocking, office; dbl bed, matt/box, wardrobe, chests & dressers; quilt rack; nail kegs; coffee table; Bombay telephone table; lamps - table, pole, floor, hanging; picture frames; sofas, chair & loveseat; leather sofa & chair; Filter Queen vacuum; book & corner shelves; plant stands; 2 refrigerators; 24" gas stove; microwave; upright freezer; Kenmore sewing machine & cabinet; wooden desk; filing cabinets; Cockerton milk bottle; dehumidifiers; thermometer & bottle openers from Don Schnurr Motors; bell and thimble collection; small crock; clocks; books - Mildmay, Bruce County, quilting, sewing, crochet, knitting, children's, school; 1880 atlas, Life mag; linens; Christmas & Halloween decor; small appliances; dishes, glassware, cookware, etc; small cradle/crib; water coolers; Doll & ant buggy; Hockey bag & equipment; Juke box (newer); step stool; school desk; baby swing; sea horse ornament; Kenmore vacuum; flower pots; garden decor; 1 box lam flooring; pogo stick; collector plates & racks; wooden step ladder; trunk; sealers & canning jars; Oliver tractor die cast; Magic bullet; coolers; milk cans; bird cage; cast bean kettle; exercise machine; ice cream maker; sleigh; bread box; folding table & chairs; Pictures - Ducks Unlimited, wolves, Needlepoint, etc; fireplace tools; 2 Ikea desks & chairs; desk & hutch; Armstrong baseball bat; antique parlour table, dining table and cabinet

TOOLS: truck bed extender; wheelbarrow; gas cans; elec weedeater & hedgetrimmer; Ariens snowblower; Greenworks elec 21" mower; 4 gal shop vac; garbage can; M/C tool box; router table; Workmate stand; kerosene cans; saw horses; pressure washer; roof top carrier; truck topper; air compressor; scroll saw; coleman lantern; Poulan 38" 15.5 hp mower; moving cart;

ROYAL DOULTONS: Most of these pieces are RETIRED. Elaine HN2791; Bell of the Ball (1946) HN1997, crack; Ninette HN2379; Southern Belle HN2425; Marilyn HN3002; Fleur HN2368; Old Balloon Seller HN1315; Top of the Hill (red) 822821; Viking HN2375; Forty Winks (1945) 842483 HN1974; Easter Day (1945) 842489 HN2039; The Beachcomber HN2487; Lobster Man (1963) HN2317; The Poacher (Toby mug 1954) 875201, chipped

Beswick - A Cuckoo #E2315(chip); Watch It #1558 & 1678; Coalport - June; Boyds Bear - Grandchildren; Goebel boy with flute 214
Full listing & Pix
TERMS
Cash, Interac, Cheque with valid ID.
10% Buyer's Premium will apply.
Auctioneers, staff or owners not responsible for
injuries, accidents or loss of purchase.
Verbal announcements take precedence over anything printed.
HST where applicable.
Auctioneers
Ken Scott 519-357-8967
Rob Thompson 519-525-9116
Questions about this sale?
SUBSCRIBE TO OUR AUCTION NEWS
Click Here to Visit us On-Line!
164479827 :
Saturday April 28 2018
Sale Starts At 10:00 AM
Preview 8:30 AM
687551 Highway 2
Princeton, Ontario


Just east of Maple Avenue
Click above for Road Map Detail!
Get directions and travel time from the Google map.

Click here for Weather!
AN ANDERSON AUCTION
Selling the complete contents and effects for
the estate of the late Shirley Bond.
All items to be removed sale day.
Featuring- quantity of garden tools, hand tools, power tools including Honda generator; power washer; hardware; clamps; vise; grinders; Shopcraft drill press; clamps; small tools, aluminum ladders; bricks; paving blocks, etc; garden decorations including garden chairs; lots of birdhouses; cement figures; older cultivators; cast birds; older pulleys, wheels; cutout figures; wooden mailbox; gardening items; cast wheel; coaster wagon; wooden Teem box; Victorian Doll house; old Juvenile hockey stick; cast of cartoon characters; maple dinette set; contemp. wooden /metal stand; Nelsonware; mid-century modern lemonade set; crocks; oak Victorian parlour table; Occupied Japan figures; quantity of Victorian and early 20th c. coloured glass pitchers, vases, glasses, etc. ; Kenmore cabinet sewing machine; elec. GWTW lamps; metal file cabinets; framed Chandler pastels; Ida Ramsay reverse painting on glass; Royal Doulton native figures, others; hand-dec. cocoa set; Carnival glass; Ingersoll cheese box; Beatty farm book; walnut hope chest; spool bed; oak office chair; 50s bedroom set; framed paper tole scenes; bakelite drawer handles; good quantity of collector tractors, Wyandotte truck, cast vehicles, John Deere combine, tractor, etc; 5 pc. rattan set; whatnot stand; sofas; nesting tables; early framed photos; torchere lamp, others; painting on rattan blinds; cast Dominion well pump; large cast kettle; statues.
TERMS
Cash, good cheque, debit, Visa, Mastercard.
10% Buyer's Premium
All items become the purchaser's responsibility immediately upon purchase.
All items to be removed on sale day.

Alice's Restaurant will cater the sale. Facilities onsite.
Parking available on both sides of the highway. Be careful.
See our website for photos. Bring a chair; enjoy the day.

Anderson Auctions
jimandersonauctions.com
519-410-1313 ~ 905-667-4112
Questions about this sale?
SUBSCRIBE TO OUR AUCTION NEWS
Click Here to Visit us On-Line!
163095692 :
Saturday April 28 2018
Sale Starts At 10:00 AM
25 South St. West
Elmira, Ontario

(off Snyder Ave. South)
Click above for Road Map Detail!
Get directions and travel time from the Google map.

Click here for Weather!
Auction Sale
Of Brick bungalow, snow blower, household effects,
antiques and miscellaneous items

for Gwen Stanners
PROPERTY: Brick bungalow on a spacious 52 X 140ft. lot. House has steel roof, natural gas furnace, central vac, 3 bedrooms, kitchen, sitting room, bathroom, and finished basement with rec-room (gas fireplace), washroom, and fruit cellar. On premises is a 20 X 20ft. storage shed with concrete floor, a garden shed and a paved driveway. Note - A good starter or retirement home in a great location, walking distance to Woolwich Memorial Centre, elementary & secondary schools. See www.gerberauctions.net for photos. Terms - Will be sold at 12:00 noon subject to a reasonable reserve bid with 10% down sale day and the balance in 60 days or when possession is given. To View - Attend open houses Wed. April 11th 6 - 8:00pm, Sat. April 14th 10am - 1:00pm, or call Bob @ 519-669-2458

HOUSEHOLD: Fridge, stove, washer & dryer, chest freezer. 2 - 4pc. bedroom suites (1 - bookcase). Upholstered furniture. Tables & chairs. Shelving. Rocking chair plus other home furnishings. Elna sewing machine. Bedding & linen. China, glass, & other household goods.

ANTIQUES/COLLECTIBLES: Church pew. Wooden storage box. Fold over table. Trunk. Old cast iron school bell. 4 Upper Canada Two Cylinder Club 1/16 scale tractors (new in box). 2 Miniature teams with custom built wagon & sleigh. Also, 3 horse hitch with custom built cultivator. Hand water pump. Cast iron kettle, pot and pans. Brass blow torch. Early Doll buggy. Milk & cream cans. 2 cast iron implement seat. Planter with IH seed drill ends.

MISCELLANEOUS ITEMS: Yard Machines 28in. snow blower, 2 yrs. old - excellent. Alum. step & ext. ladders. Electric lawn mower. Hand & garden tools, list goes on!
See
www.gerberauctions.net
for photos.
Terms
Cash, debit or cheque with I.D.
10% buyer's premium.
We Strive To Serve You Better
GERBER AUCTIONS LTD.
Auctioneering and Appraising
519-699-4451 or (519)698-0138 or (519)498-7126
2827 Hutchison Rd., R#1 Millbank (Crosshill)
Questions about this sale?
SUBSCRIBE TO OUR AUCTION NEWS

Click Here to Visit us On-Line!
159739327 :
Friday April 27 2018
Sale Starts At 10:00 AM
20 Abbey Road
Caledonia, Ontario

Just off Hwy. 54, 3 km east of Caledonia, On. Watch for signs.
Click above for Road Map Detail!
Get directions and travel time from the Google map.

Click here for Weather!
UNRESERVED CLEARING AUCTION
VINTAGE VEHICLES, PARTS, BUGGIES, SIGNAGE,
GAS PUMPS, TOOLS, TRACTORS, SOME FURNITURE & MISCELLANEOUS
FROM THE FRED THOMPSON COLLECTION
VEHICLES & TRAILER: 1919 Gray Dort touring; 21 Dodge touring; 20's Dodge 1 ton cab & chassis; 32 Plymouth sedan; 20's Dodge sedan; 85 Chrysler LeBarron convert. (nice); 86 Dodge ½ ton; 03 Chevy S10, 4x4; 18' tandem car trailer.

VEHICLE PARTS: collect. of model T parts; assort. wooden wheels & tires; rads & shrouds; motors; generators, starters; steering columns etc.

BUGGIES & WAGONS: Springwheel buggy (complete); 2 seater buggy (rough); pr. wooden wheel wagons w/boxes; bob sleighs; buggy shaves; buggy & wagon wheels; cutter.

SIGNS: 2 sided lighted sign (Westinghouse) Merril Hardware, Caledonia; num. wooden signs (Golden Horseshoe related); some oil signage incl. double sided Gulf (M. Maxwell).

GAS PUMPS ETC: pr. Shell pumps; Shell & Ford service globes; oil bottles & tins.

TOOLS: barn jacks; cross cut & buck saws; anvil; bag cart; brass torches; ammunition boxes; carpenter's tool chest & assort. hand tools.

TRACTORS ETC: DB 990 w/loader; DB 3 furrow plow; AC CA w/ 6' belly mower; AC WD; Little Jumbo gas engine; Ford power plant on Dolly; McCormick grain drill (wooden wheels); 2 furrow walking plow; slush scraper.

FURNITURE: pr. fancy china cabinets; oak desk & chair; school desks; porcelain top table; assort. chairs; spool bed.

LAWN & GARDEN, COLLECTABLE & MISCELLANEOUS: JD 175, 22 hp lawn tractor w/54" deck; lawn sweeper; railway & barn lanterns; collect. of license plates; old crocks & jugs; Black Cat wood cabinet; printers stamps & racks; counter & platform scales; large # of Caledonia Milling paper bags; Fair posters; old Township ledgers & books; National cash register; milk cans; pr. church pews; wooden water pump; Moto Skeeter mini bike; yardsticks & much more to be seen at sale time.
TERMS
Cash, known cheque, Interac, MC, Visa.
Announce. day of sale take prec. over printed matter.
Not resp. for accid. or parking.

VIEWING MORNING OF SALE ONLY.
NO BUYER'S PREMIUM.
Lunch & washroom on site.

For pictures see
fulsomauctions.com or fulsom.theauctionadvertiser.com

FULSOM AUCTIONS - 905-779-3031 OR 905-979-2782
Questions about this sale?
SUBSCRIBE TO OUR AUCTION NEWS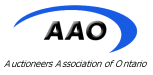 Click Here to Visit us On-Line!
158533496 :
Wednesday April 25 2018
DATE TENDER CLOSES
Preview As Noted In Ad
Shackleton Auction Center
3715 Perth Road113
(Embro Road)
Stratford, Ontario

Click above for Road Map Detail!
Get directions and travel time from the Google map.

Click here for Weather!
A Shackleton Auction
ONLINE AUCTION
Starts Wednesday April 18 at 6pm
Closes Wednesday April 25 at 6pm
Selling on behalf of a Prominent Hespeler family; in addition to many consignors, we are offering a large collection of High End household furniture, china, antiques, collectibles, prints and artwork. Highlights include: Stirling silver tea services, multiple dinner services, antique games tables, large collection of antique match box holders as well as Holiday Edition Barbie Dolls!
This is a sale you don't want to miss!
CATALOGUE WILL BE AVAILABLE FRIDAY April 13 AT 5PM
Preview in person is available
Monday to Friday from 9am to 4:30pm.
Pickup Times for Successful Bidders:
Thursday April 26 9am to 7pm
Friday April 27 9am to 5pm
For enquiries please call our office 519-271-2646
Email: shack@shackletons.ca
Questions about this sale?
SUBSCRIBE TO OUR AUCTION NEWS
Click Here to Visit us On-Line!
163615427 :
Wednesday April 25 2018
Sale Starts At 9:45 AM
Community Centre
23 Parkside Drive
St. Jacob's, Ontario

Click above for Road Map Detail!
Get directions and travel time from the Google map.

Click here for Weather!
AUCTION SALE
Note new start time!
ITEMS ADDED APRIL 20: Antique camera, stereoscope with cards, vintage tin toys and games, baseball & hockey cards, Lladro man, LP records, Coke tray, BB guns, Vintage Santa's, Beatles collectables, Blue Cast iron fireplace kettle, german books, vintage radio's, antique postcards.
Partial list only: chest freezer; Crate complete bedroom suite; Ultramatic single bed; lift chair - new; oak grandfather clock; black leather chairs; wing back chair and ottoman; maple table and chairs with matching china cabinet; parlour table; electric fireplace; half moon table; comb and brush sets; chamber set; 4 piece bedroom suite; office chair; cedar chest; assorted new small appliances still in boxes; new bedding; 5 piece bedroom suite (queen bed, dresser, chest of drawers, 2 night tables) cedar chest; kitchen table and chairs; lazy boy recliner; maple rocker; newer flat screen TV; china cabinet; stereo system; coffee and end tables; curio cabinet; water dispenser; small chest freezer; desk; office chair; dining room suite; microwave; hall tree; magazine stand; pedestal table; small china cabinet; rocker; small curio cabinet; side tables; recliner couch and chair - excellent; vintage items; jewelry; artwork; variety of royal Daulton figurines; crocks; jugs; oil lamps; cabbage cutter; older primitives; older tools; small chest; sofa table; quantity of good glass and chin including cranberry; Doll collection; corning ware; maple china cabinet; old books; dresser; crystal; depression; mixing bowls; cookware kitchenware; Murray electric snow blower; Master Forge BBQ; lawn mower; rain barrel; 2 bikes; wheel chair; walker; lawn chairs; camping chairs; plastic shelving. ladder; step stool; assortment of hand; power; and lawn and garden tools.
Terms
10% buyers premium.
Cash, Cheque, Visa, Mastercard, and debit.

Auctioneer
Jantzi Auctions Ltd.
Wellesley 519 656 3555
www.jantziauctions.com
Questions about this sale?
SUBSCRIBE TO OUR AUCTION NEWS

Click Here to Visit us On-Line!
159216552 :
---
17 SALES SHOWN ABOVE
THAT MATCH YOUR CURRENT SEARCH