A ROBERT FULSOM AUCTION
45 ACRE FARM, ANTIQUES, COLLECTIBLES,
HOUSEHOLD, VEHICLES, EQUIPMENT, TOOLS & MISCELLANEOUS
FOR MEL & KATHIE GOODWIN
PLUS A CONSIGNMENT OF 2 JD TRACTORS
VIEW OUR GALLERY OF 135 PHOTOS AS A SLIDE SHOW
^^^ Photos Added Fri Apr 13 20:49:25 EDT 2018 ^^^
REAL ESTATE: 45 acre farm w/5 BR Century concrete block home, 3 car garage & num. outbuildings. For viewing, terms & conditions of sale call Fulsom Auctions at 905-779-3031 or 905-979-2782.

ANT., COLLECT., & HOUSEHOLD: 2 curio cabinets; pine table & chairs; art deco table w/2 chairs; modern roll top desk; beds & dressers; old stained glass windows; pine corner cupboard; glass & china; quan. of 1950's toys; costume jewellery; hooked rugs; quilts; large spinning wheel & wool winder; crocks & planters; large Coke sign & others; 3 orig. Cabbage Patch dolls in boxes.

FARM COLLECT: Delaval hit & miss gas engine; large cast iron pot; blacksmith forge; bob sleighs; buggies; cutters; num. wagon wheels; railroad cart; walking plows (2 Cockshutt); WWII airplane parts - fuel tank, dash, gauges.

VEHICLES: 1965 Chevy SS Impala convertible w/409 cu. in. V8 & M21 Rock crusher 4 spd. trans. fully restored (rare - real beauty); 56 Ford Crown Victoria project car w/many new parts & panels. Both cars sell on owner's approval; 2 wheel car dolly trailer.

SMALL EQUIP: Cockshutt 7' sickle bar trail mower; JD 6', 3 ph rotary mower; 3 ph lifter; pair of 2 & 3 furrow 3 ph plows; 3 ph IH snow blower.

CONSIGNED FROM THE BOOKER FAMILY: JD 3020 open station w/single remote; JD 4320 w/cab & duals, 2 remotes; 93 Chevy ¾ ton pickup w/6.5 D engine, auto trans, 8' box insert w/hoist, good shape. For info on tractors & pickup call Roger at 905-515-1861.

TOOLS & MISC: JD 210 lawn tractor w/10 HP Kohler engine (good shape); band & circular saws; water pumps; elec. motors; animal cages; mink pelting boards & fibreglass mink poles; cedar rails; quan. of metal culverts; comm. ice making machine; large # of bicycles; 12' used alum. sheeting; lumber; pair of caged poly water tanks; rototiller; boat trailer & more to be seen at sale time. VIEWING MORNING OF SALE ONLY.
TERMS ON CHATTELS
Cash, known cheque, Interac, MC, Visa.
Not resp. for accid. or parking.
Announce. day of sale take precedence over printed matter.
NO BUYER'S PREM.

Lunch & washroom available.

Sale pics at fulsomauctions.com or theauctionadvertiser.com/RFulsom

MEL GOODWIN - 905-776-2961

FULSOM AUCTIONS - 905-779-3031 or 905-979-2782
Questions about this sale?
SUBSCRIBE TO OUR AUCTION NEWS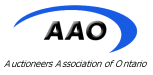 Click Here to Visit us On-Line!
163099233 :
Saturday June 02 2018
Sale Starts At 9:00 AM
2620 Moser Young Rd
St. Clements, Ontario

Approximately 2 kms west of St. Clements or 3 kms north of Bamberg
at the Enos Bauman Farm
Click above for Road Map Detail!
Get directions and travel time from the Google map.

Click here for Weather!
ANNUAL CONSIGNMENT AUCTION
To be held at the farm of Enos Bauman

NO PHOTOS CURRENTLY POSTED TO THIS SALE
Highlights include: horse drawn machinery; woodworking machinery;
metal working equipment; miscellaneous items and much much more.

More details and pics to follow.
Terms
Cheque, cash, or debit.

Auctioneer
Jantzi Auctions Ltd.
Wellesley 519 656 3555
www.jantziauctions.comcom
Questions about this sale?
SUBSCRIBE TO OUR AUCTION NEWS

Click Here to Visit us On-Line!
160077104 :
---
4 SALES SHOWN ABOVE
THAT MATCH YOUR CURRENT SEARCH