A JIM McCARTNEY AUCTION
Large 1-Day Sale
Consisting of 2 Full Local Estates
plus 4 partial estates from the Public Trustee
2 Auctioneers Selling

Partial List Only
• Combination China Cabinet and secretary desk, D.F. Table & Chairs, 9 pc. Oak dining suite, Mirrored high back buffet, Mason & Rich Apt. size piano, Low Boy mirrored dresser, 6ft Kroehler maple corner cupboard, oil lamps, charcoal irons, cast iron dogs, wrought iron table and chairs, cast iron 4ft garden bench, Peti-Point set of China for eight, sets of flatware, misc. sterling pieces, 8 pc Maple dining suite, Pride electric-lift chair, 2 seater leather settee, round oak table, small floor safe, wood planes, brass lamp, 2 brass electrified piano lamps, trunks, washstands, 50in flat screen T.V.

• Selection of R.D. figurines, Card Table & Chairs, 8 CF deep freeze, microwave, qty. of Beswick China horses, 100 D.C and Marvel comics Batman and Superman etc., Needle point stools, window A.C. unit, Large selection of stamps and albums from around the world, first day editions (etc), 4ft 6in x 3ft Guilded Mirror, gingerbread clock and others, Fireside bench, Vict. settee, cast iron pieces, nest of tables

• P.S. Baum English 16-5in saddle, 10 h.p snowblower, SP 21in power mower, Garden tools, Ornaments, hand and power tools

• Selection of Antique and Costume Jewelry, standing jewelry box, Antique Trumpet, Selmer Mark VI Brass Saxaphone, Air purifer, Treddle Sewing Machine, qty of 78 records and record players

• 4ft 2 door Antique Book Case, modern full size slot machine, Harley-Davidson Globe Light, 5 dreawer cherry chest, misc. Antique dressers, bow front Mahogany display case, swing mirror, Large selection of Glass and China
Many items duplicated - Something for everyone

Terms
Cash, Cheque, Interac, VISA day of sale
10% Buyers Premium

Lunch Booth on Grounds

Jim McCartney Auction Service Ltd.
905-689-8778, Waterdown
See Photos at
www.theauctionadvertiser.com
Questions about this sale?
Phone the auctioneer directly.
SUBSCRIBE TO OUR AUCTION NEWS
Click Here to Visit us On-Line!
163105443 :
Friday April 27 2018
Sale Starts At 10:00 AM
20 Abbey Road
Caledonia, Ontario

Just off Hwy. 54, 3 km east of Caledonia, On. Watch for signs.
Click above for Road Map Detail!
Get directions and travel time from the Google map.

Click here for Weather!
UNRESERVED CLEARING AUCTION
VINTAGE VEHICLES, PARTS, BUGGIES, SIGNAGE,
GAS PUMPS, TOOLS, TRACTORS, SOME FURNITURE & MISCELLANEOUS
FROM THE FRED THOMPSON COLLECTION
VEHICLES & TRAILER: 1919 Gray Dort touring; 21 Dodge touring; 20's Dodge 1 ton cab & chassis; 32 Plymouth sedan; 20's Dodge sedan; 85 Chrysler LeBarron convert. (nice); 86 Dodge ½ ton; 03 Chevy S10, 4x4; 18' tandem car trailer.

VEHICLE PARTS: collect. of model T parts; assort. wooden wheels & tires; rads & shrouds; motors; generators, starters; steering columns etc.

BUGGIES & WAGONS: Springwheel buggy (complete); 2 seater buggy (rough); pr. wooden wheel wagons w/boxes; bob sleighs; buggy shaves; buggy & wagon wheels; cutter.

SIGNS: 2 sided lighted sign (Westinghouse) Merril Hardware, Caledonia; num. wooden signs (Golden Horseshoe related); some oil signage incl. double sided Gulf (M. Maxwell).

GAS PUMPS ETC: pr. Shell pumps; Shell & Ford service globes; oil bottles & tins.

TOOLS: barn jacks; cross cut & buck saws; anvil; bag cart; brass torches; ammunition boxes; carpenter's tool chest & assort. hand tools.

TRACTORS ETC: DB 990 w/loader; DB 3 furrow plow; AC CA w/ 6' belly mower; AC WD; Little Jumbo gas engine; Ford power plant on dolly; McCormick grain drill (wooden wheels); 2 furrow walking plow; slush scraper.

FURNITURE: pr. fancy china cabinets; oak desk & chair; school desks; porcelain top table; assort. chairs; spool bed.

LAWN & GARDEN, COLLECTABLE & MISCELLANEOUS: JD 175, 22 hp lawn tractor w/54" deck; lawn sweeper; railway & barn lanterns; collect. of license plates; old crocks & jugs; Black Cat wood cabinet; printers stamps & racks; counter & platform scales; large # of Caledonia Milling paper bags; Fair posters; old Township ledgers & books; National cash register; milk cans; pr. church pews; wooden water pump; Moto Skeeter mini bike; yardsticks & much more to be seen at sale time.
TERMS
Cash, known cheque, Interac, MC, Visa.
Announce. day of sale take prec. over printed matter.
Not resp. for accid. or parking.

VIEWING MORNING OF SALE ONLY.
NO BUYER'S PREMIUM.
Lunch & washroom on site.

For pictures see
fulsomauctions.com or fulsom.theauctionadvertiser.com

FULSOM AUCTIONS - 905-779-3031 OR 905-979-2782
Questions about this sale?
SUBSCRIBE TO OUR AUCTION NEWS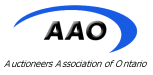 Click Here to Visit us On-Line!
158533496 :
---
5 SALES SHOWN ABOVE
THAT MATCH YOUR CURRENT SEARCH